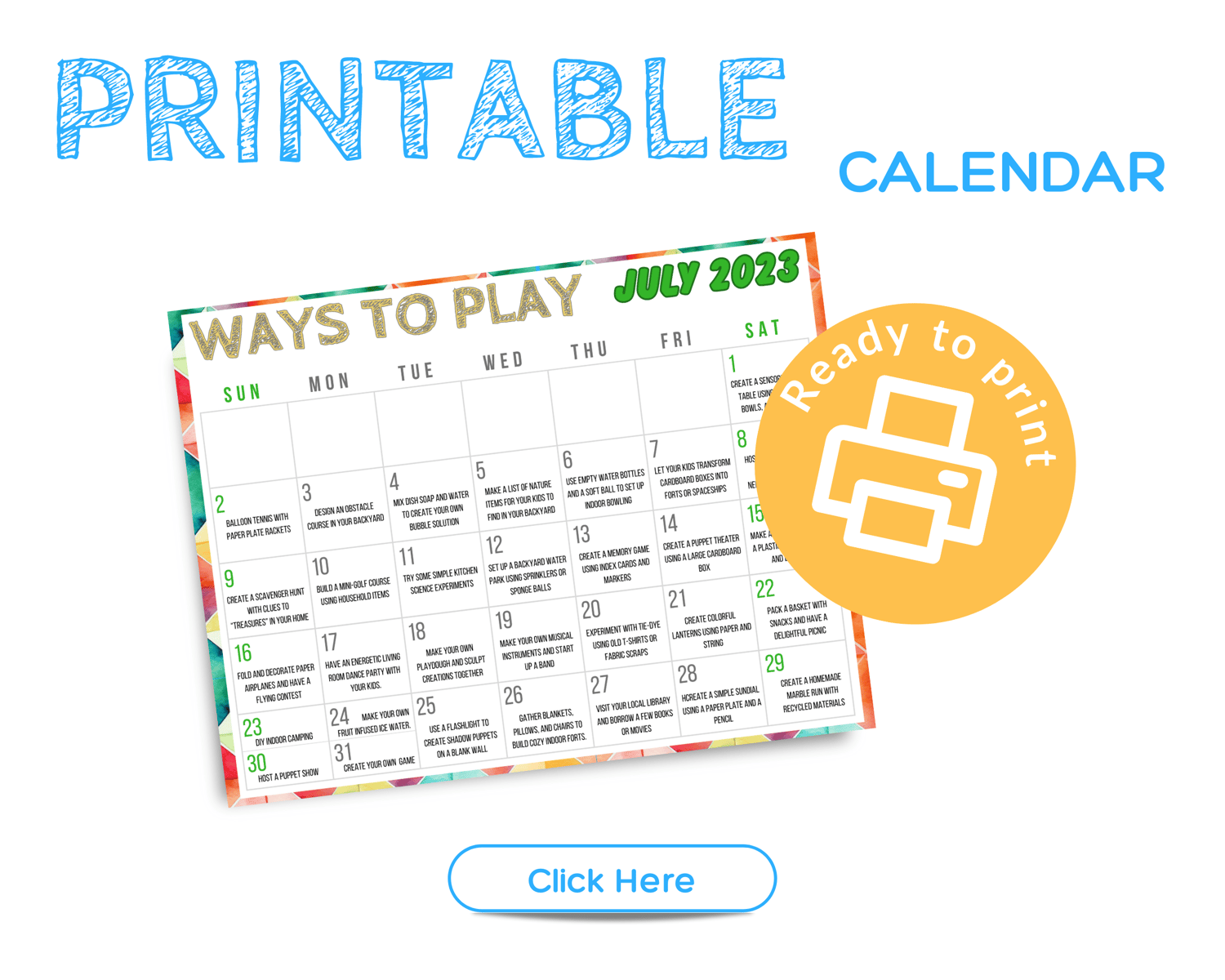 Ways to Play Calendar - July 2023
Summer is in full swing, and it's the perfect time to engage your kids in exciting play activities that spark their imagination and keep them entertained. At Inner Child Fun, we believe in the power of play, and we're here to inspire you with 31 play ideas for July that require nothing more than common household items. These play ideas will keep your kids busy and their imaginations soaring throughout the summer. Let's dive into a month of joyful play with everyday items!
With a focus on using common household items, easy setup, and simplicity, this printable calendar is your ticket to a summer filled with laughter, learning, and cherished memories.
A Month's Worth of Play Ideas Done for You
Our printable calendar offers a month's worth of play ideas for July neatly organized and ready for you to explore. No need to spend hours searching for ideas or scrambling to come up with engaging activities on the spot.
Simple and Easy to Do Play Ideas for July
We understand the value of simplicity and accessibility. That's why all the activities featured in our printable calendar utilize common household items. No fancy supplies or extensive shopping trips are required! Just gather items you likely already have at home, and you're all set to embark on a summer of play.
NOTE - This is a digital .pdf downloadable file. No physical product will be mailed to you. For personal use only.